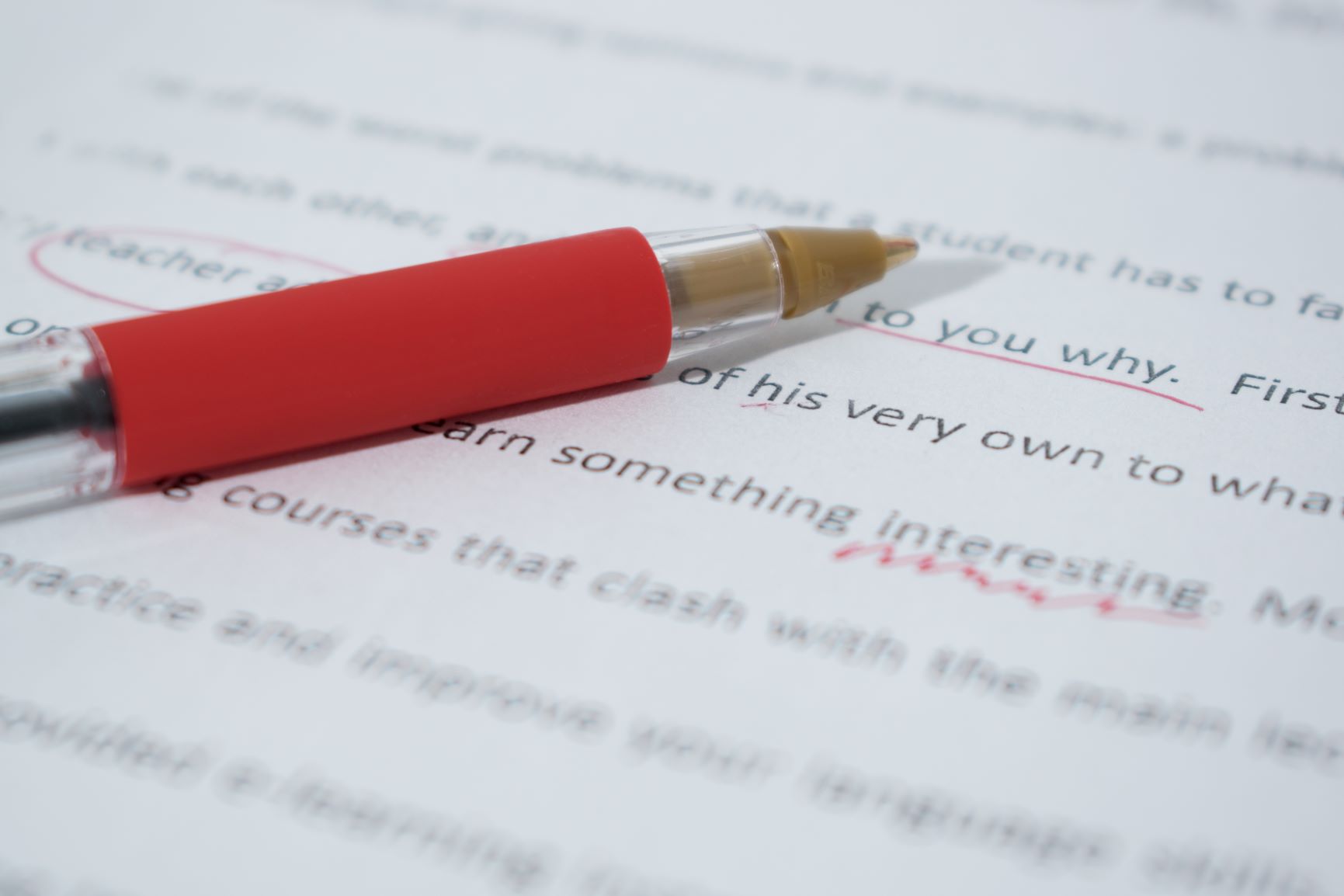 Choosing an editor can be tricky. After all, you're trusting them with your words and your hard-earned cash. You may be wondering if you even need an editor. People often ask us about what editors do, and how to choose one. So we want to answer those questions, and offer an insight into Wordsmiths' editing service through the eyes of our customers.
Who uses your editing service?
In short, anyone who produces written content – from authors and charitable organisations, to students and website owners.
Why do your customers need an editor?
Some of our customers struggle with their word count or their deadlines.
"I had put so much work into my essay, but it was way over the word limit, and when I got ill, I knew I wouldn't be able to edit it before the deadline. I was devastated because I'd worked so hard." – Nadia, undergraduate law student.

"I had spent so much time on the designing of the book and the illustrations that I was in a rush to publish it. Customers were waiting eagerly to have the book." – Shereen, author.
We also work with students who aren't native English speakers. They are experts in their field, but their written English doesn't always reflect their knowledge and expertise.
"I studied English for many years before I came here but when I write it is sometimes hard to explain my ideas in the best way. I wanted my research proposal to use the correct language" – Michael, postgraduate engineering student.
Our customers may need work on their writing style to make their content more effective. An external editor offers objectivity: writing is a creative process and it's easier to edit effectively when you aren't emotionally attached to the content.
"Our website looked great, the information was all there. But it didn't really highlight our business philosophy and unique selling points. We needed a fresh set of eyes to re-vamp the written sections." – Yusuf, small business owner.
What does an editor do?
Our editors comb through every aspect of written content. They consider overall structure, paragraph structure, content, clarity, style, and the use of citations.
Editors make improvements by:
Cutting out clutter.
Restructuring sentences and paragraphs.
Making words and sentences clearer, more precise, and more effective.
Proofreading to eliminate misspellings and mistakes in grammar and punctuation.
"The editor improved the language of my proposal, suggesting better words and phrases." – Michael.
How do I choose an editor?
You understand what an editor does: now you need to find one. Here are some things to consider when choosing an editing service:
Website: A good editing service will have a professional-looking, well-written website. It should provide clear information on services and pricing, and give contact details.
"I didn't know what editorial services other authors had used, so I did an online search and the one that caught my attention was Wordsmiths." – Shereen.
Recommendations: There is no better endorsement than that of a satisfied customer. In fact, most of our first-time clients come to us via recommendations from previous customers.
"My colleague had used Wordsmiths and his experiences were very positive." – Michael.
Customer service: A good editor will respond to your messages promptly. Communication matters – good editors are polite, approachable and professional, and happy to answer your questions fully.
"I got a fast response from Wordsmiths' director. He was friendly, but thorough, and really took the time to understand what we needed. Once we placed our order, the work was returned to us on time, and we were really happy with it." – Yusuf.
Transparency: Trustworthy editors will be happy to provide samples of their work. They should offer a free quote, making it clear what the quote includes (and what it doesn't).
"We discussed my needs in detail via email, including my deadline. I got a free quote and I was happy with it." – Nadia.
Qualifications and experience: The editor should be able to meet your individual needs, especially if your material covers a specialist subject, or has specific style requirements. After all, any competent editor can proofread, but not every editor has the skillset to edit a thesis on biotechnology. That's why all Wordsmiths editors are graduates from UK universities. They have extensive knowledge and professional experience in fields such as law, healthcare, and finance. We allocate cases according to their specialism.
"Wordsmiths asked for details regarding my book content, and because it was an Islamic book, they directed me to a Muslim editor who worked on it." – Shereen.

"In part of my essay I had used the wrong legal term. Because my editor was a law graduate, she noticed the mistake straight away…she didn't just correct the problem, she explained it, and provided links to resources that helped me to better understand the terms" – Nadia.
How does your editing service benefit customers?
Editing helps clients to achieve their goals. Above all, we want to make our clients' lives easier, allowing them to enjoy the success they deserve.
"Basically, the editing made us sound better!! The editing helped us to highlight our business philosophy and business identity which is a big part of what attracts our customers. I wasn't sure if hiring an editor was worth the expense, but I now I know that the style of the words is just as important as the visuals." – Yusuf.

"The editor asked questions about my proposal…I added new evidence and explained my method in more detail. My plan was much stronger." – Michael.

"My essay got 65%…I just wouldn't have been able to meet my deadline without hiring an editor. It removed all the stress I was feeling." – Nadia.
How can I find out more?
If you want to know more about our editing services, or you have a specific piece of work that you'd like us to take a look at, we're ready to help! You can contact us by email, chat direct via our website, or get in touch on our social media accounts at Facebook and Instagram.