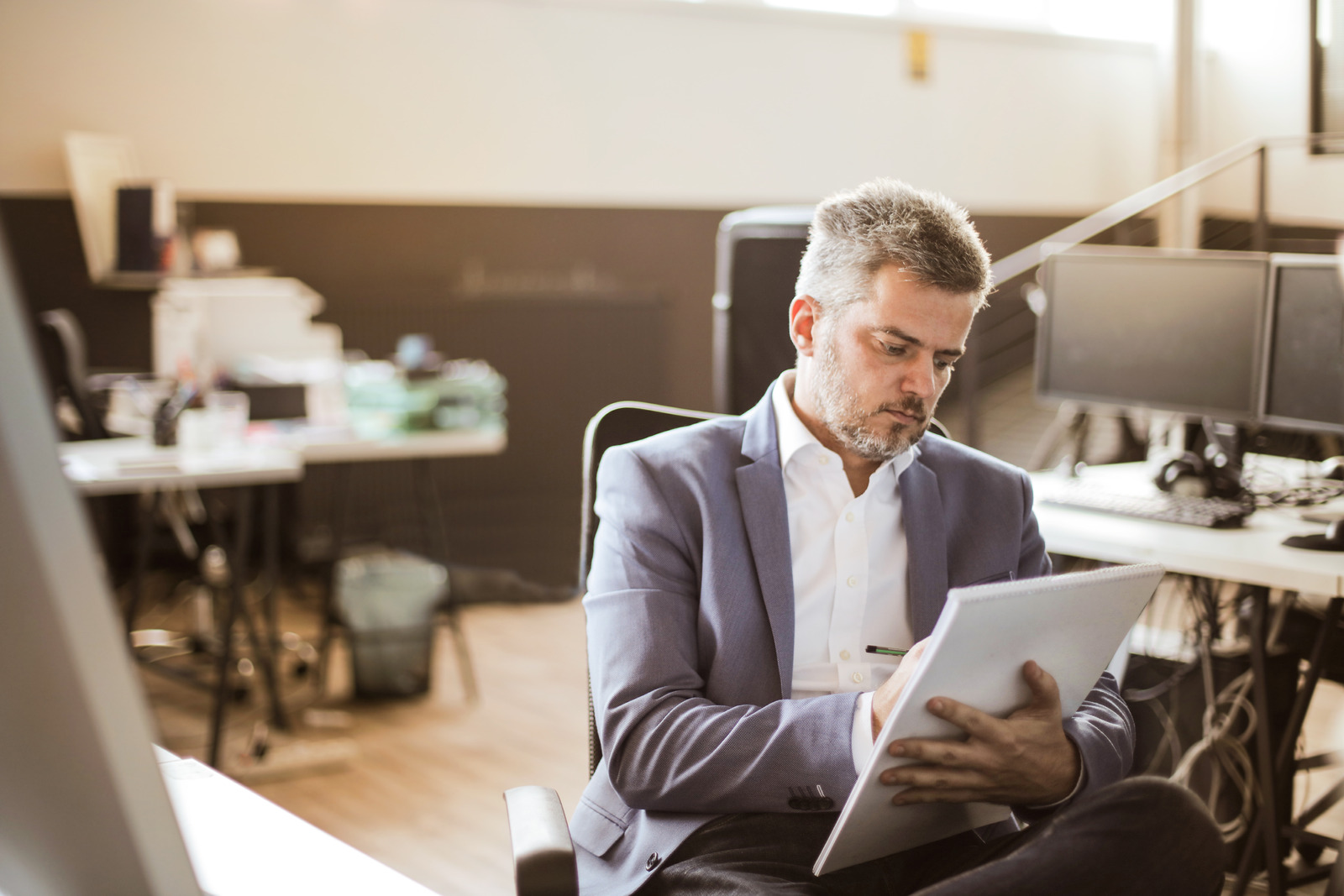 Writing a business blog can boost your online presence and become a lucrative marketing tool.
But blogging is just for lifestyle brands and mommy influencers, isn't it?
Actually, no. When done properly, a business blog can improve your website's ranking in search results and drive traffic to your company's website. This gives you the opportunity to advertise your products and services, and engage with your target audience – which will inevitably lead to more sales. In fact, blogging is one of the most cost-effective ways to promote your brand.
That's great news. But when it comes to blog content, quality matters. You won't attract new customers by posting random, hastily-written articles. So, if you're wondering where to begin, we've put together 6 tips to help you get started with business blogging.
1. Post consistently
This is important. Don't post five blog articles one week and nothing for the next few months. Your audience will disengage if you disappear.
Some studies indicate that posting four or more times a week will bring the highest increase in website traffic. That's a lot of articles, especially if you're new to writing and you're trying to run a business. Our advice is this: don't panic, set a schedule that works for you, and be consistent. That might mean posting weekly, or even monthly. Try keeping a content planner to help you plot out future topics, so you aren't left wondering what to post about. You can store useful links and make notes in your planner too, to give you a head start when you sit down to write.
Many blogging platforms will also let you schedule posts in advance, so if you have a good writing streak, you can set your posts up to go live at regular intervals ahead of time.
2.  Quality over size
Although longer blog posts tend to rank best in search engines, the key is quality. Your blog posts need to be long enough to explain all the key information you want to share with your readers. And they want material that is interesting, informative, and possibly entertaining. Sometimes that takes 2000 words, sometimes you can do it in less. (Fun fact: shorter articles are often harder to write. There's an art form to explaining key information clearly, in an engaging way, in less than 500 words.)
Whatever the length, your articles should be clear, detailed, and free of waffle. If you've repeated the same information several times, go back and remove the repetition so the article reads better. Ask yourself if you would want to sit and read the post you've just written. If the answer is no, chances are your audience won't want to read it either.
3. Strike the right tone
The tone of voice that you write in affects your business image. Your business blog isn't a textbook, nor is it a text message to your mate. When you write, you need to strike the correct tone. Aim for friendly, professional, not overly formal, not too informal either. Unless you're a niche b2b (business-to-business) company, some of your readers may not understand industry jargon. So keep the language simple and clear, and explain any industry-specific terms.
It may help to read your article out loud and imagine that you're talking to a customer. If it sounds too stuffy, or too colloquial, adjust the tone until you're happy with it.
4. Use keywords to improve search rankings (but don't overdo it)
To read your article, people must be able to find it when they use a search engine (such as Google). As a rule, your article needs to appear near the top of the search results on page one; customers won't trawl through 3 pages of results to find it.
One way to improve your search ranking is to use keywords in the title and body of your blog. Keywords are the words that people type into a search engine to find articles on any given topic, for example "how to grow tomatoes". Certain keywords will be more popular (and more competitive) than others. So, spend a little time on keyword research to identify the most promising keywords associated with your topic. There are several free keyword research tools available online – try them out and see which one suits you best.
Including keywords in the title of your article helps grab the attention of the search engines, while using questions and action verbs (like plan and solve) attracts readers. Aim for a short, catchy title that captures the meaning of the post, around 6-12 words is usually best.
Remember, your article should be relevant to your industry, but it needs to be relevant to your target audience too. There's no point writing an article if nobody wants to read it. For instance, people may search "how to grow tomatoes", so if you sell plant pots your title could be "learn how to grow tomatoes in a patio tub".
Include keywords in the body of your article too, after all your article should deliver the information that your readers searched for. But don't overdo it – your words need to flow. The road to hell is paved with articles that are so packed with keywords they are virtually unreadable. In the early days of the internet, search engines were easily fooled by poor-quality articles stuffed with keywords and awarded them high search rankings. Those days are thankfully behind us. The algorithms now reward quality, readability, and relevance. Which brings us to our next point…
Post relevant content
Think about your business, but don't forget about your target audience. Try and focus on writing articles that will interest them. Keyword searches may help you think of blog topics, but your business itself is a plentiful source of material. Try using your blog to share insights into your company, introduce new products, and promote your business culture. These "behind the scenes" posts allow customers present and future to get to know your business personally. That personal connection will generate customer loyalty, which underpins a successful marketing strategy.
Your customers provide another source of blog content through their queries and frequently asked questions. If one person has asked a particular question, you can be sure that others will be interested in the answer. So, keep a note of customer questions and queries to use in future articles. Answering customer questions through your blog offers numerous benefits. It adds a personal touch, it delivers actionable content for other readers, and most importantly it allows you to position yourself as an expert in your field. This in turn builds a positive reputation for your business and improves customer confidence, which can ultimately convert to increased sales.
Lastly, if you're stuck for ideas, publish a roundup of recent articles that your target audience would be interested in. Don't just share the articles though, offer a quick summary of each, and explain how they could benefit your audience. These roundup posts represent a fantastic networking opportunity, as the authors of the articles you share will appreciate the extra exposure, and may even return the favour.
Proofread before you post
Well we would say this, we're an editing service. But it's sound advice nevertheless. You could have ground-breaking information, a hot new product, a relatable writing style, and those trending keywords, but the quality of the finish matters. If your article is littered with typos and poor grammar, it makes you and your business look careless and unprofessional.
Automated spelling checks are helpful, but they are no substitute for reading the article through yourself. The most effective proofreading is done with fresh eyes, so leave your article for a few hours, preferably overnight then read it through carefully to catch those last lingering mistakes before you post.
And finally….
Hopefully you're bursting with ideas for your business blog. However, if you lack the time or confidence to write your own articles, contact Wordsmiths. Our experienced copywriters can provide quality articles tailored to your business needs. Alternatively, if you've written your own articles and want to give them a professional polish, ask about our business editing services. More information is available on our website. You can contact us by email, or catch us on social at Facebook, Instagram, and LinkedIn. Don't forget to sign up to our mailing list to hear our latest news and offers first.