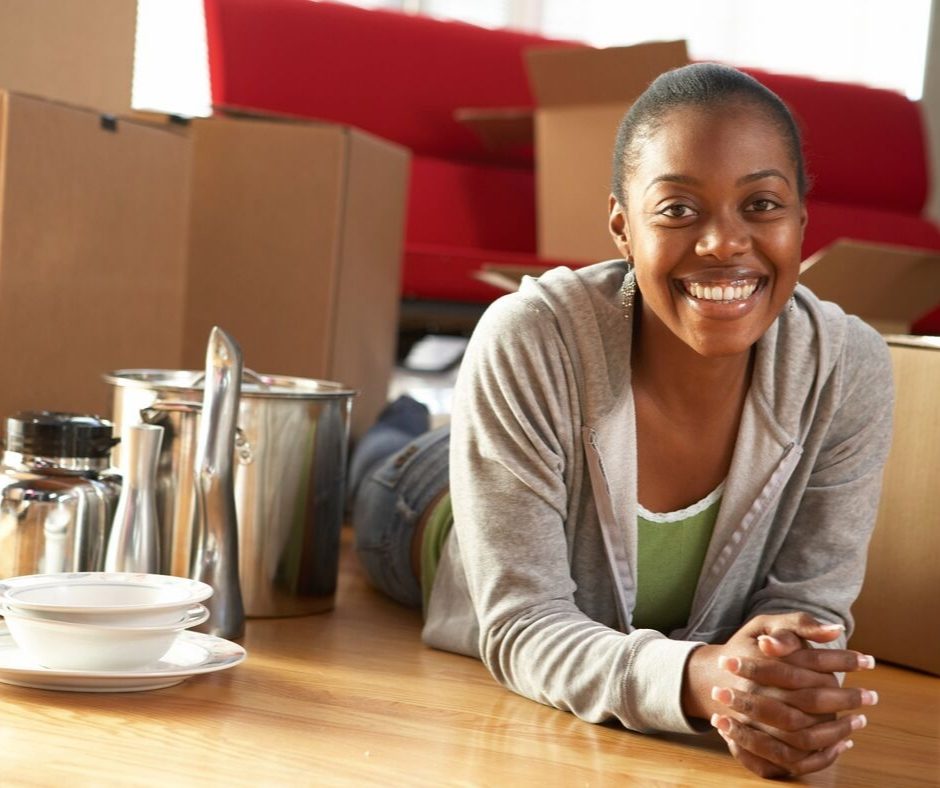 Settling into university can be a wonderful experience, but it can also be overwhelming. In fact, it's one of the biggest changes that you'll ever make.
For many new students, it's a time where they have hundreds of questions floating through their heads. Questions like "Will I make friends?", "Will I cope with the course?", "What will my accommodation be like?" and so on. Don't worry – it's totally normal to feel nervous. Leaving behind your family and friends is a big step, and it may take a while to find your feet. In light of that, we've rounded up some common truths about settling into university life.
Getting to know your housemates is important
There are no two ways about it – moving in with a group of total strangers can be really scary. The important thing to remember is that everyone is new, and the chances are that your housemates are nervous too. You may not become soul-mates, but getting to know your new housemates will really help you to settle in. So, pluck up the courage to introduce yourself, and don't forget to show an interest in the other person. For instance, simply asking how their day has gone or offering to make them a cuppa can be enough to get a conversation going.
Groups, clubs, and societies are a great way to meet people.
You might be an experienced rugby player, or want to try choral singing for the first time. Or perhaps you want to become an environmental campaigner. It could even be that you feel disconnected from university life because you're living at home. Whatever the reason, joining a club or society is a great way to try new things and meet people who share your interests. Get involved in Fresher's Week, this will give you the chance to find out about the range of activities and clubs that your university has on offer. And even if Fresher's week is over, ask your student's union to point you in the right direction.
Your room is your home-from-home
Your room is more than a place to sleep; it's your private, personal space. So, don't be afraid to decorate it with some personal items, such as photos, cushions, and travel souvenirs. Doing this will help your room feel like home, and help to ease any pangs of homesickness. In addition to these familiar items, you'll need to buy a lot of new things to get you set up in your new life. When it comes to priority purchases, a comfy bed is a must. It's long been said that a good night's sleep cures many ills, so investing in good-quality bedding is DEFINITELY worth it! Finally, make sure you don't take too much stuff – your new room might be smaller than your room at home, and if it gets too cluttered you might find it harder to study and relax. 
Everyone has times when they struggle.
Settling into university is a challenging thing to do, and even the most confident person will have moments when they struggle. Some people feel lonely or homesick, and some worry about money. Others experience "imposter syndrome" – questioning whether they are clever enough or good enough to be at university.
The important thing to remember is that everyone, even the most seemingly-confident person, has tough times. Don't compare yourself to other people, and don't be ashamed to admit when things are getting you down. Instead, reach out, whether it's to a friend, a tutor, or even a counsellor – talking about your problems can often give you the reassurance that you need to move forwards. Lastly, check on people if you think they're struggling. Asking someone if they're ok may seem like a small thing, but it can make so much difference.
You need to schedule your time
Compared to the routine of home and school, the university environment is a lot less structured. This can be disorientating, and if you don't get organised, it's easy to miss things or let things get on top of you. To help with this, we recommend making yourself a weekly schedule. Include things like study sessions and lectures, but don't forget to make time for socialising and doing your laundry. After all, study is important, but if you let your social and domestic life slide, your studies will suffer too. Keep your timetable realistic; it's a marathon, not a sprint, and so consistency is key. If you're still struggling, try to incorporate some familiar activities into your new routine. For instance, if you normally attend worship at a certain time, or swim first thing in the morning, try to maintain those routines at university.
Keep track of your money.
Many new students get worried about managing their money, and it's easy to overspend if you don't keep track of your outgoings. That's why planning your budget is important. Keep a list of what money you have coming in, and what money you have going out. Whether you use a spreadsheet, and app, or a piece of paper, budgeting will put you in control of your finances. This way, you can make sure you have enough set aside to buy essential items like food and toiletries, and still treat to yourself every now and then.
And finally
Settling into university takes longer than 7 days, so give it time. Embrace the new opportunities that come your way, and try to make the most of your University experience.
If you've enjoyed reading this article and want to see more from Wordsmiths, there are many ways to follow us. You can find us on Instagram and Facebook, or subscribe to our emails to receive our latest news and blogs first.