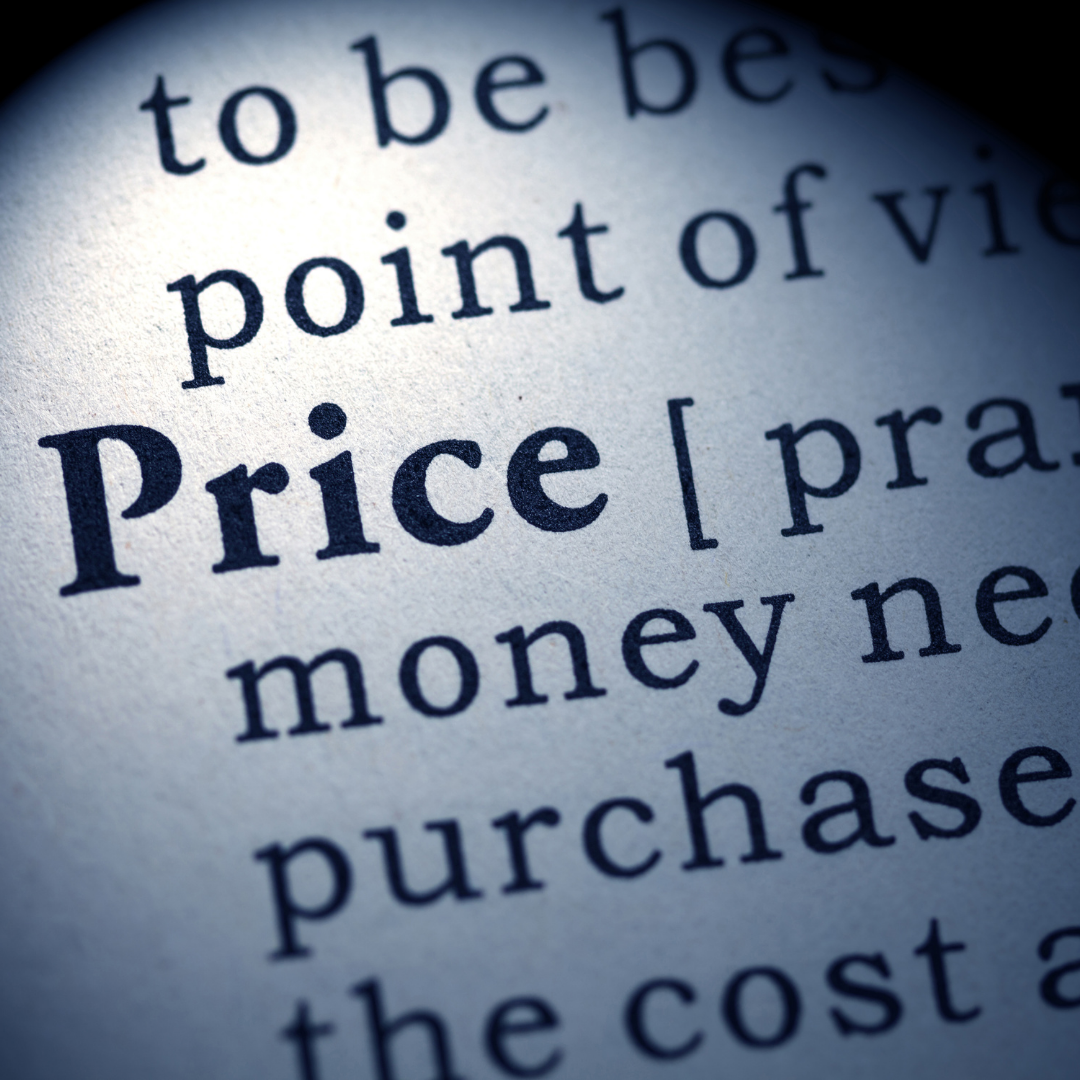 Should copywriters charge per word or per project?
This question is hotly debated. With the huge growth in internet use and content marketing, more people than ever are seeking to hire a professional copywriter. Businesses and organisations who lack the time and skill to write their own content understandably want assurances that they're being charged fairly. Yet with so much conflicting information and a lack of standardised charging across the copywriting industry, it's easy to become confused.
The simple fact is that copywriting involves a lot more than throwing words onto a page. It requires research, marketing skills, word craft, and sometimes specialist knowledge of a particular subject.
In this article we'll explain the terms "per word" and per project", and list 5 reasons why copywriters should charge per project.
Per word
Per word payments are simple – the copywriter is paid for every word they write. So, at 50p per word, a 1000-word article would cost £500. The per-word charging system makes it easy for customers to compare copywriting quotes. What's more, the per-word price can also indicate the likely quality of the finished product. (Pro tip: a skilled copywriter is unlikely to charge 10p per word).
But here's the problem: higher word counts usually mean more waffle.
So, a copywriter could produce a more effective article in 500 words, but they'd be paid more for padding the article out to 100 words.
Per Project
There is a growing recognition among writers that they need to be paid for their knowledge, skills and experience. An effective landing page for your website could persuade consumers to buy your products, poor-quality content will send those customers running elsewhere. For these reasons, the copywriting industry is moving towards a per-project charging system.
Under pay per project, the copywriter charges a flat rate fee for a specific piece of work. The fee includes their research time, knowledge, and word craft. Look at it another way: if you order fries from McDonald's, you don't pay for each individual fry, you pay for all the work and resources that go into producing those fries.
It's the same with copywriting – charging per-project recompenses the copywriter for every element of the work that goes into producing the words on the page. Experienced copywriters produce high-quality content that converts, and per-project charging reflects the value that copywriters bring to their customers.
So now we've covered the differences between per word and per project, here are 5 reasons why your copywriter should be paid per project.
Copywriting is marketing.
Consider the taglines used by famous brands, such as "I'm loving it" from McDonald's or Tesco's "Every little helps". They may be short, but have a huge influence on brand image and consumer perception. This type of creative content adds massive value to brands, and they pay their copywriters a lot more than 50p per word to write them. In the digital world, every piece of content – from website homepages to social media posts – must be marketable. That involves the judicious use of keywords and style to please the search engine algorithms and boost SEO. It also requires the writer to engage the audience and create the desired response, to buy a product, subscribe to a newsletter, or donate to a cause.
Copywriters use word craft and marketing skills to create great copy, and that's a lot more involved than simply putting words on a page.
Fixed wordcounts restrict quality
Sometimes, a piece of content does have a set wordcount, for example, an advertising article destined for a print magazine. But generally, copywriters use as many words as required to get the job done. If a compelling article can be produced in 600 words, then "padding it out" to 1000 words will dilute the quality and effectiveness. Charging per project allows the copywriter to use as many (or as few) words as necessary to produce the best-quality content.
Copywriting involves more than just writing.
A copywriter does a huge amount of work before they even begin to put fingers to keyboard. The copywriting process can include market research, SEO research, interviews, industry trends and more. These elements help the copywriter to understand your target audience – what appeals to them and what motivates them – and produce content that is genuinely relateable. They also have to fit their words into your overall content strategy to keep your brand "voice" consistent. This process takes time and charging per project allows copywriters to be compensated for that time.
Being concise takes skill.
Producing lean content that adds value to a business is harder than you think.
For example, writing a high-converting 300-word article for a firm that sells lab equipment to the pharmaceutical industry is tougher than producing a 1000-word blog about cats.
This is because the short-form pieces have to deliver a lot of detail. They must include technical information  highlight the product's key features, explain the benefit to the customer, target the right audience, and persuade them to buy. All this in 300 words. In truth, producing short-form content takes time and experience, and per-word charging simply doesn't reflect that.
Copywriters can have specialist knowledge.
Many copywriters tend to specialise in certain niches, such as education, or technical subjects. This means they can focus on researching a specific subject, and abreast stay abreast of key industry trends and developments. With this expert knowledge, the content they produce will be accurate, detailed, and relevant, and ultimately more effective.
And finally…
We hope this article has helped you understand how much goes into producing great quality content. If you're looking for a professional copywriting service to add value to your business or organisation, contact Wordsmiths. We currently have availability for copywriting projects, so get in touch to talk about your needs. You can contact us by email at info@wordsmiths.org.uk, or WhatsApp us at +44 7743 518681. Follow our social accounts at Facebook and Instagram to keep up with our latest news and writing tips.