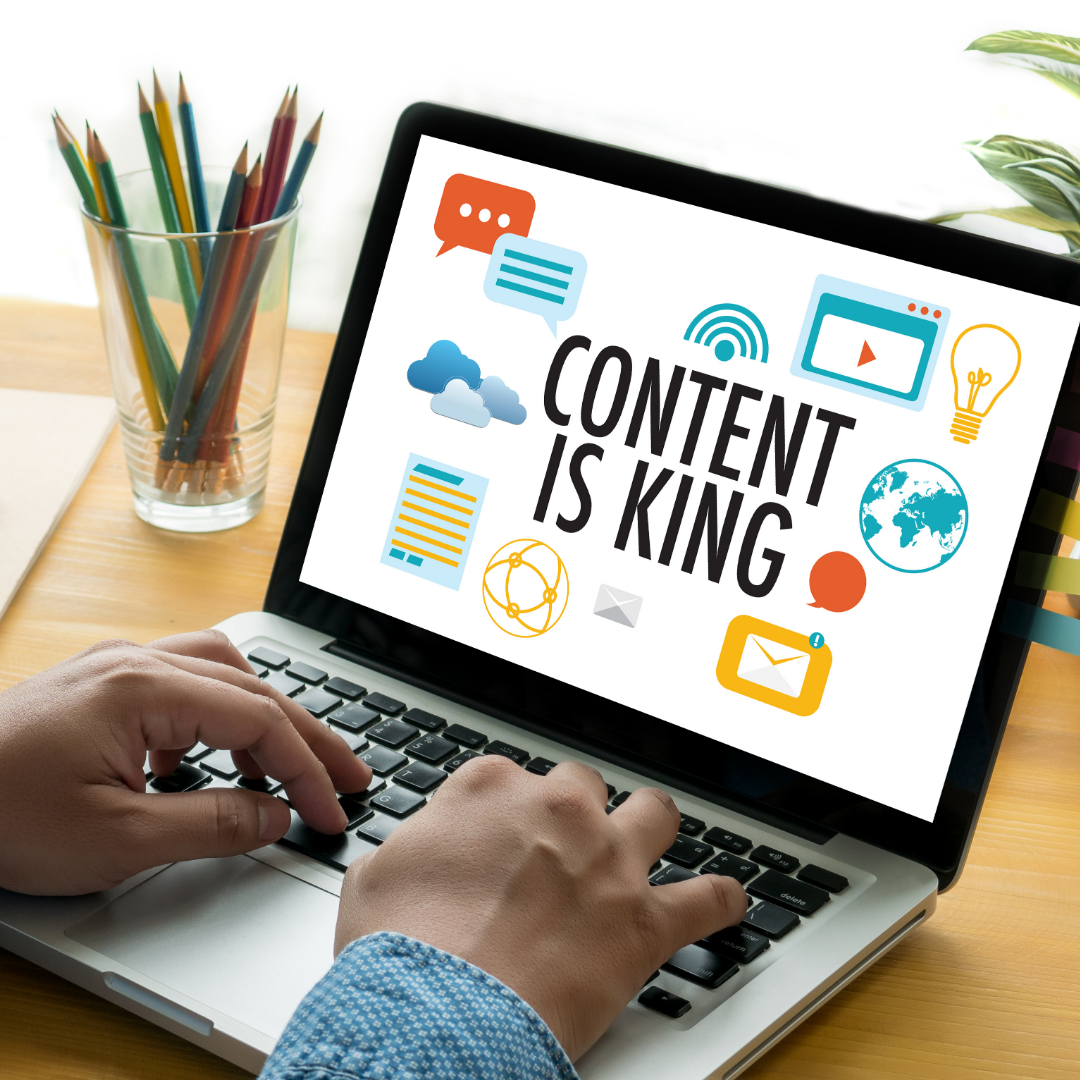 SEO copywriting is an essential marketing tool for your business. But many business owners don't understand SEO copywriting and the value it brings to their marketing strategy.
Great original content helps your website stand out from the crowd and rank higher in search engines. This gives your business increased online visibility, which is more important than ever as the already-crowded digital marketplace has grown exponentially during the Covid-19 pandemic. There's no two ways about it – a robust digital marketing strategy is a must for your business in 2020. SEO and SEO copywriting are a key part of this strategy.
To fully understand the value that SEO copywriting brings to your business, you first need to know how it works. So, we'll explain SEO and SEO copywriting. And as a bonus, we'll list 5 ways that SEO copywriting can boost your search ranking and your business.
1. What is SEO?

SEO stands for "search engine optimisation". It's a way of tailoring your digital content to the search engines so it ranks higher than content from other sites that use similar search terms. In practical terms, SEO includes things like mobile optimisation, structured data, link building, user intent, and – of course – high-quality SEO copywriting.
But what does that all mean?
Imagine that you're cooking a meal for a vegan friend. You open Google, type "vegan recipe ideas", and hit enter. The search engine presents you with a list of results – e.g. recipes, cookery videos, vegan blogs – that are relevant to your search terms. These results are listed in rank order by the search engine, and the ranking is based on search engine optimisation.
Search engines want to please their users and keep them coming back for more. So, the engines reward authoritative content that fully answers the readers' questions and stands out from competing content, by giving it a higher ranking.
In a nutshell, SEO helps persuade the search engine that your content is worthy.
Ok, so what is SEO Copywriting?

You may be familiar with traditional copywriting: the art of creating written content ("copy") that persuades the reader to buy a product, subscribe to a list, or take another action that will benefit your business. Traditional copywriters create compelling content to nudge your readers and convert them into paying customers. SEO copywriters create the same compelling content, but they use keywords and phrases in a way that appeals to the search engines as well as human readers.
In the early days of search engines, "keyphrase stuffing" – simply cramming an article with as many keywords as possible – could get you a higher ranking. Thankfully, today's search engines are more advanced: they rank content based on the QUALITY of the writing. This means that SEO copywriters have to constantly refine and update their technique to keep up with the algorithms.
As a rule, high-quality SEO copy is GOOD writing. Readability and accessibility are key: copywriters should produce natural-sounding content with minimal repetition and a logical structure that educates, entertains, and enlightens your target audience. When SEO copywriting is done right people won't just read your articles – they'll love them.
So how can SEO copywriting help your business?
It increases visibility and website traffic
The overall goal of SEO is to improve your search ranking, so your website is visible to more people. It aims to place your website at the top of the first search engine results page (SERPS).
Why does this matter?
Quite simply, when people look online for products or services using a keyword search, they mostly click on one of the top 3 articles listed and they rarely, if ever, click beyond the first page. That's because these "top" results are seen as the most relevant and reputable. So even if a keyword search yields several pages of results, your website HAS to appear near the top of page one for people to visit it.
SEO copywriting increases your website´s search ranking, and drives more traffic to your site, meaning that more people will read and share your content. Along with other digital marketing strategies, makes your readers more likely to convert into paying customers.
It earns trust and R.E.S.P.E.C.T. for your brand.
In the modern world, trust and respect are everything. Today's media savvy consumers will usually research a company before purchasing from them, so readers need to trust your brand.
SEO copywriting makes your website sound more trustworthy and professional. High-quality, well-researched content adds a sense of authority and expertise to your business which is attractive to new customers. As an added bonus, if you're just launching your business, compelling and informative content provides an eye-catching introduction to your brand.
SEO copywriting gives your business the opportunity to engage readers and educate them. The result of good SEO copywriting is great content and a loyal, solid audience, both of which add value to your business.
It saves you valuable time
Setting up an online marketing strategy is expensive, so it's understandable if you decide to handle some aspects of marketing yourself to save money. When you're looking to outsource the various marketing activities, weigh the financial costs against how much value – growth, exposure, reputation, leads – they bring to your company. Many business owners start off doing their own copywriting through their social media accounts and business blogs. After all, the internet is full of information about SEO and writing tips – how hard can it be?
The truth is that SEO copywriting can fast become overwhelming. Researching your articles and blog posts, choosing keywords, drafting, re-drafting, proofreading… the whole process takes up valuable time that could be better spent on developing your business. Even if you're only producing short articles – say 400-500 words – there's a knack to writing efficiently. In fact, shorter articles are often the hardest to write! Professional copywriters can produce quality content efficiently, often to short deadlines, leaving you free to focus on running your business.
It targets your ideal audience
So, your Gran and her 35 friends read your first business blog post? Great. But if your business sells make up for teenagers, your Gran won't be buying it. Remember – the ultimate aim of your content is to convert readers into customers. An experienced SEO copywriter knows how to target different demographics effectively, creating content that's tailor-made for your dream audience.
It defines your brand identity
Don't underestimate the power of words. Yes, the appearance, speed and usability of your website affects the overall image of your business: but ultimately, you sell your brand with words.
Professional SEO copywriters deliver original content that dovetails with a clear content marketing strategy. They produce natural-sounding copy that attracts potential customers and reinforces the values that your business represents. When it's done right, SEO copywriting helps define your brand's identity and the values it holds dear.
And finally…
Great SEO copywriting needs great SEO copywriters. If you'd like to outsource your business copywriting, contact Wordsmiths. Our experienced copywriting team deliver content tailored to your business goals, targeting your ideal audience and delivering the results you need. To discuss your requirements, email us at info@wordsmiths.org.uk. You can also get in touch and keep up with our latest news on our social accounts at Instagram and Facebook.